Happy holidays! 'Tis the season for stressing out about what gift to buy that hard-to-shop-for person on your list. (And, you know, good things like cookies and gathering with loved ones.) Shopping for people who love to read can be tough; although buying them books seems like the obvious solution, this can be really tricky. What if they've already read the book you've picked out, or it's not something they're super interested in reading? I'm here to save the day with ten non-book gift ideas that bookworms will love!
Clothing
1. For the Harry Potter fan in your life (everyone has one), check out this Prisoner of Azkaban tank top, available from Thinking Gallery on Etsy! They also have some other really great Harry Potter designs (and a Game of Thrones shirt) on both tank tops and t-shirts.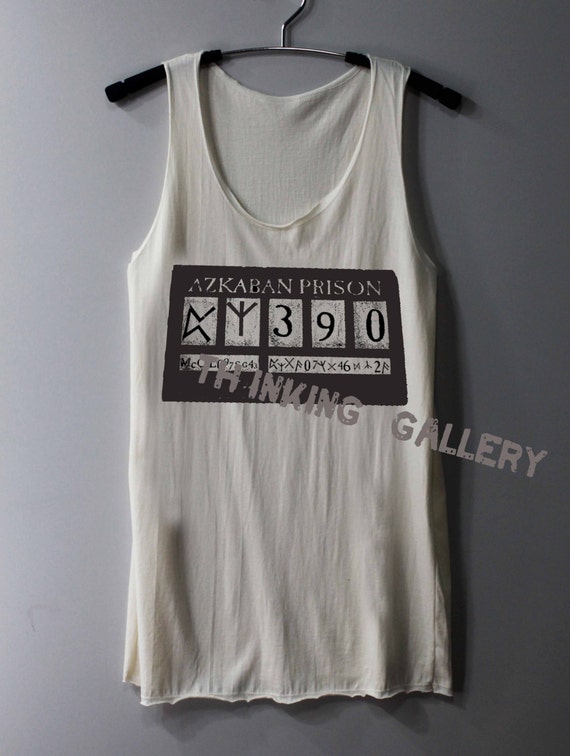 2. Nothing beats a rainy day spent snuggling up indoors with a cup of coffee and a good book. I'm digging this comfy-looking t-shirt that evokes the perfect day. Available from Look Human.

Accessories
3. A great gift for a Jane Austen fan, this infinity scarf is printed with text from Pride and Prejudice! Available from Storiarts on Etsy, which also sells scarves representing literary classics by Dickens, Shakespeare, and Arthur Conan Doyle.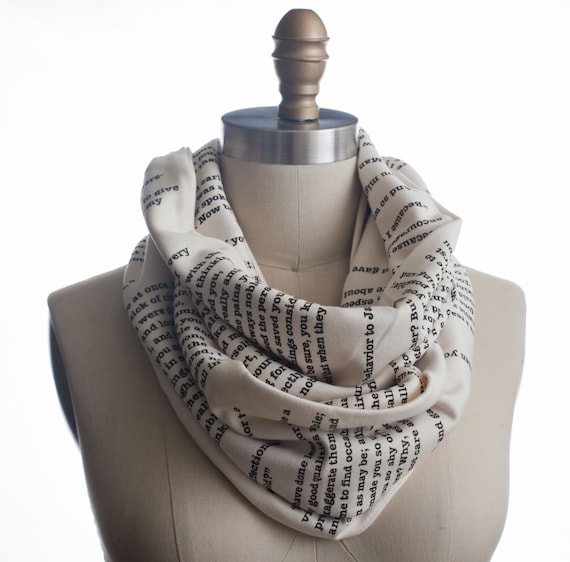 4. Anything from Out of Print Clothing would make a great gift. They have t-shirt designs for dozens of amazing books, as well as tote bags, iPhone cases, coasters, jewelry, notebooks, you name it. I have a Bell Jar t-shirt from them, and I love it. If you can't find something here for any book lover you know, I'm afraid I probably can't help you.
5. For the bookworm who's got to have the latest gadgets — and dress them up to reflect her interests — check out this cute library card iPhone case from Kate Spade!
Fun Stuff
6. These Shakespearean insult bandages would make a great stocking stuffer! Available from Archie McPhee.

7. Just because we can quote Jane Austen and Leo Tolstoy doesn't mean readers don't enjoy a good fart joke! These "Literary Lites" matchbooks are sure to put an embarrassed grin on your bookworm's face! They would make a perfect stocking stuffer and are available from Dippylulu on Etsy.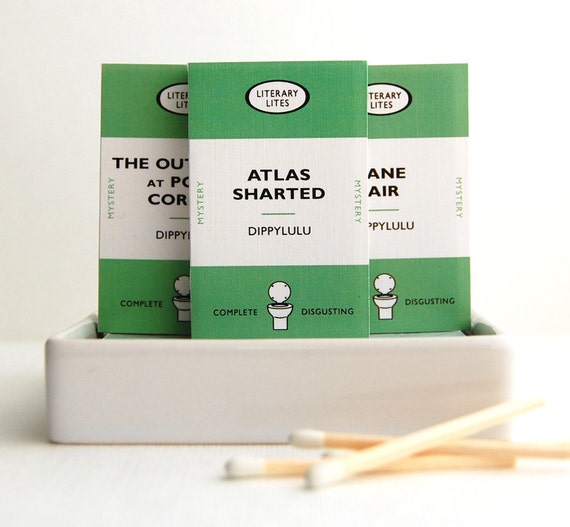 Home Decor
8. Have you ever heard your dear book lover effervesce about how great books smell? This bookstore-scented candle from Frostbeard Studio on Etsy might be the perfect gift! They also have such intriguing scents as Dumbledore's Office, The Shire, and Sherlock's Study.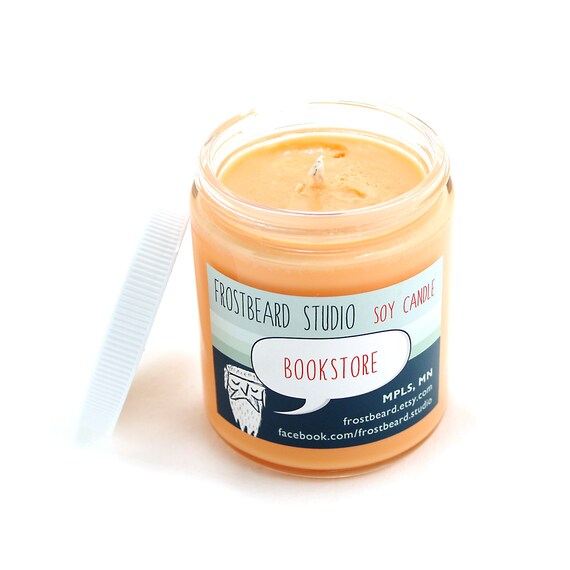 9. If the reader on your list is lucky enough to have his/her own personal library, this letterpress print would be the perfect decorative touch. Heck, it would look pretty snazzy hanging near the bookshelf or favorite reading chair in any room! Available from Peternevins on Etsy.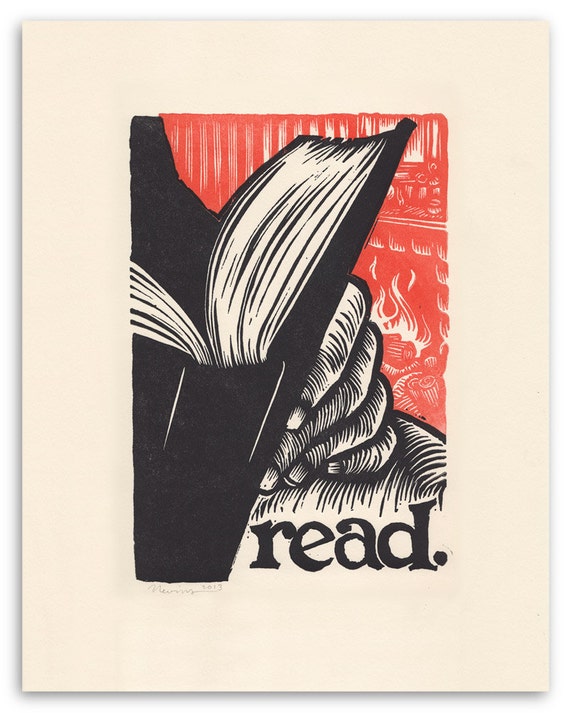 10. Books and coffee (or tea — or hot chocolate — or pretty much any warm beverage you can think of) go together like PB&J. I, for one, would LOVE to read while drinking said hot beverage out of a mug that looks like a book. Penguin has some pretty great swag, including mugs bearing Penguin Classics book cover designs!
For more gift ideas, check out last year's holiday gift guide!